Most of my comics are written, or at least co-written, by me… but these comics and one-pagers were all written by one of my Patrons, Nathan Eilisha Shirani, the person behind "SevenStars Incorporated."
So on this page you'll find PSAs and commercials for SevenStars Incorporated, plus and the misadventures of its employees: The redheaded Ember, her Mistress Eilisha Shiraini, and a few others… including girls who look a lot like Sailor Jupiter and the Amazing Ladybug… 
Some of these are in the chibi-style, and some of them in the regular style, but it's all the same SevenStars.
This might be my most topical work. While the COVID-19 epidemy rages, Seven Stars creates this little PSA for how to take care of hypno-slaves while everyone stays at home… and I got to provide the illustrations!

Multipurpose Furniture Slave
SevenStars apparently sells a lot of interesting things… or rather, they ir merchandice is very multi-functional.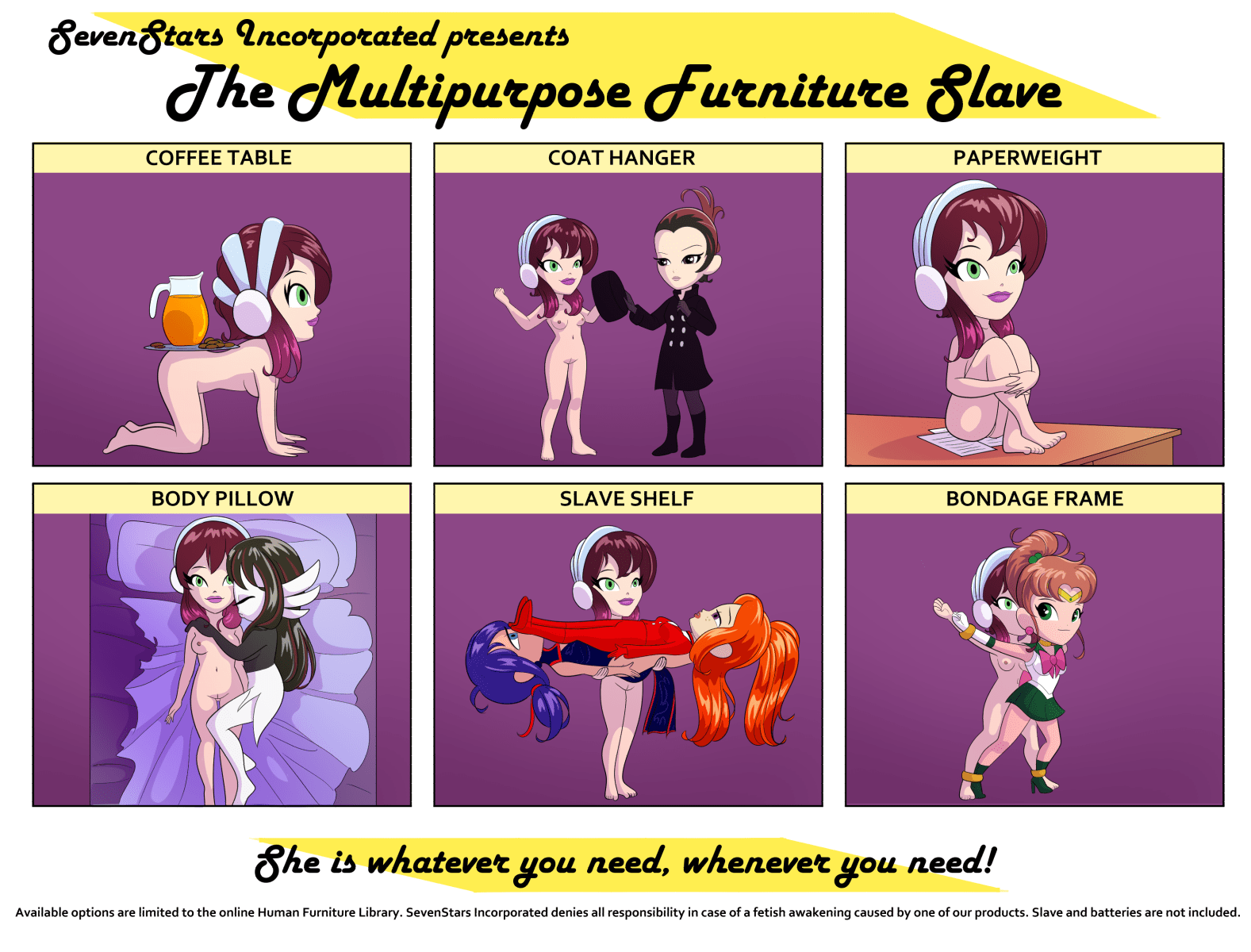 Reading comic: Access granted.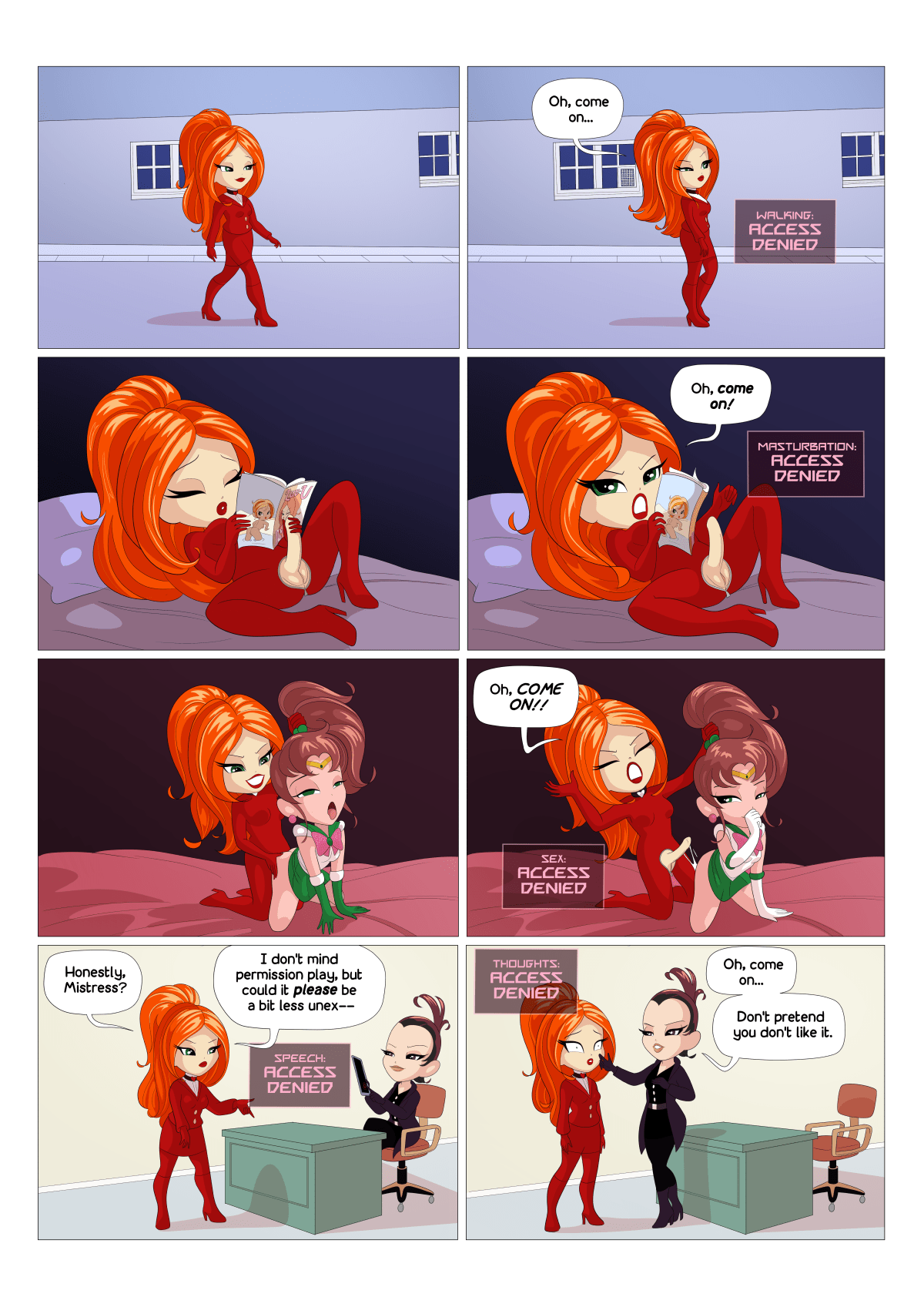 Ember is made to taste a lot of things….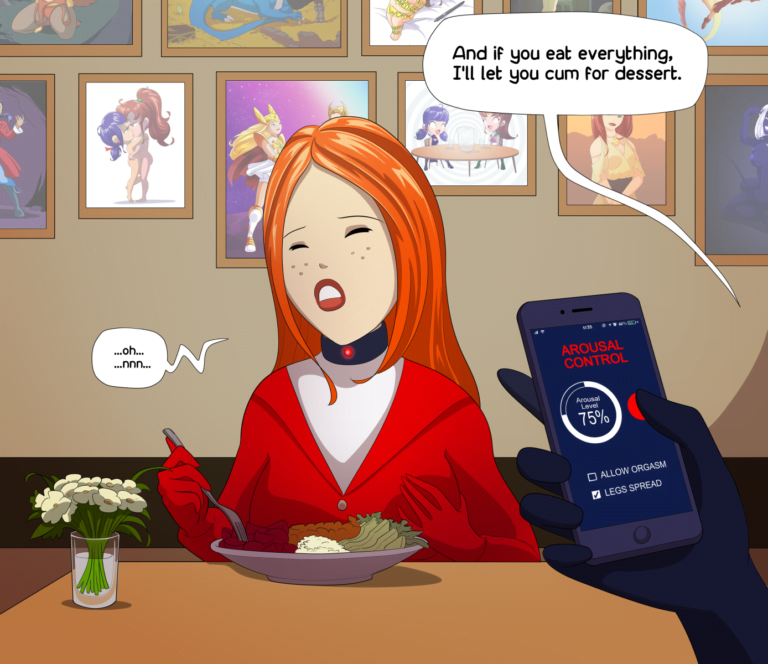 SevenStars puts a lot of emphasis on product testing in gerneral, in fact…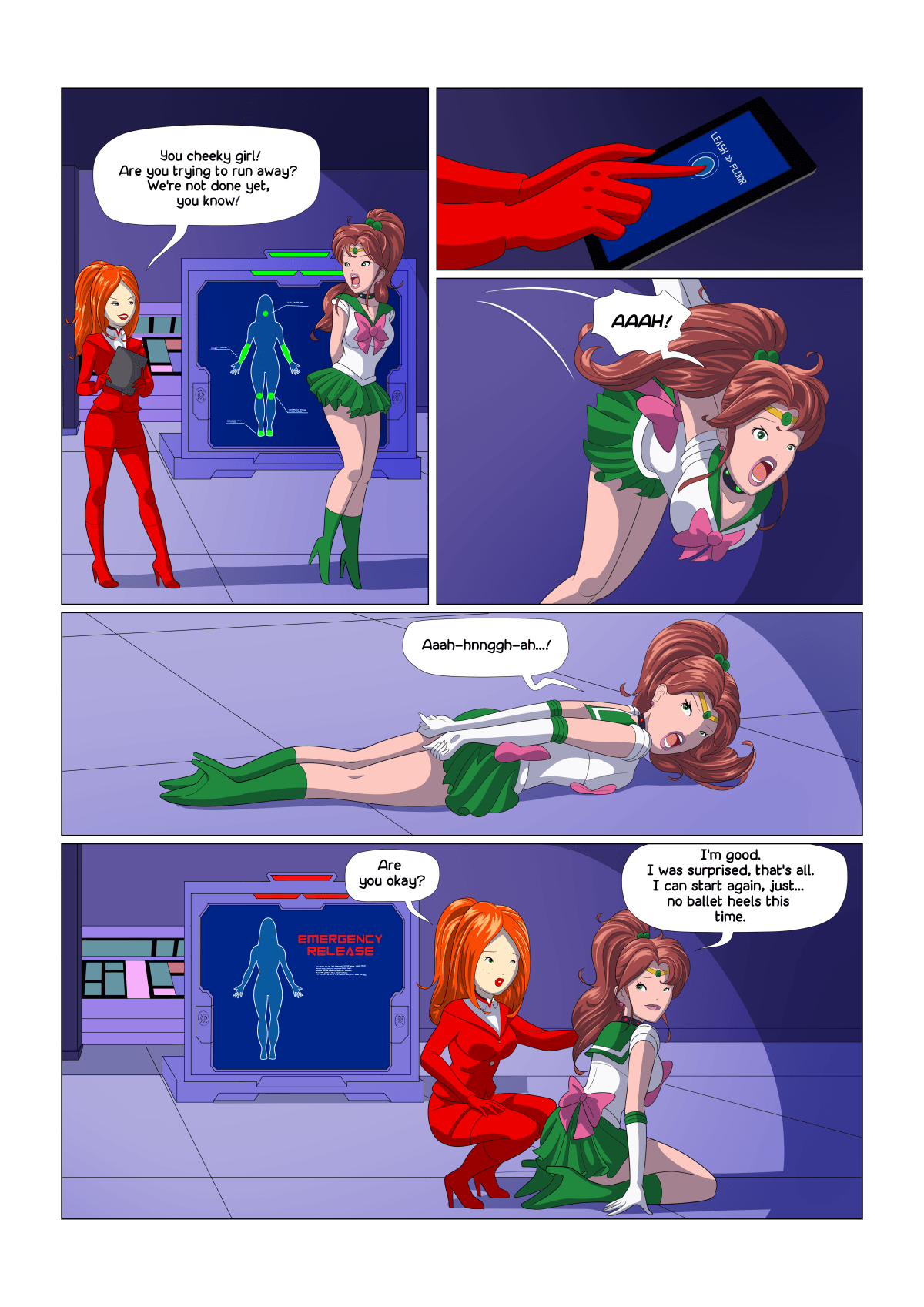 Though Ember's not above messing with her Mistress a little.
Employee Brainwashing Station
There are perks to working at SevenStars… but if you don't like brainwashing, it might not be for you.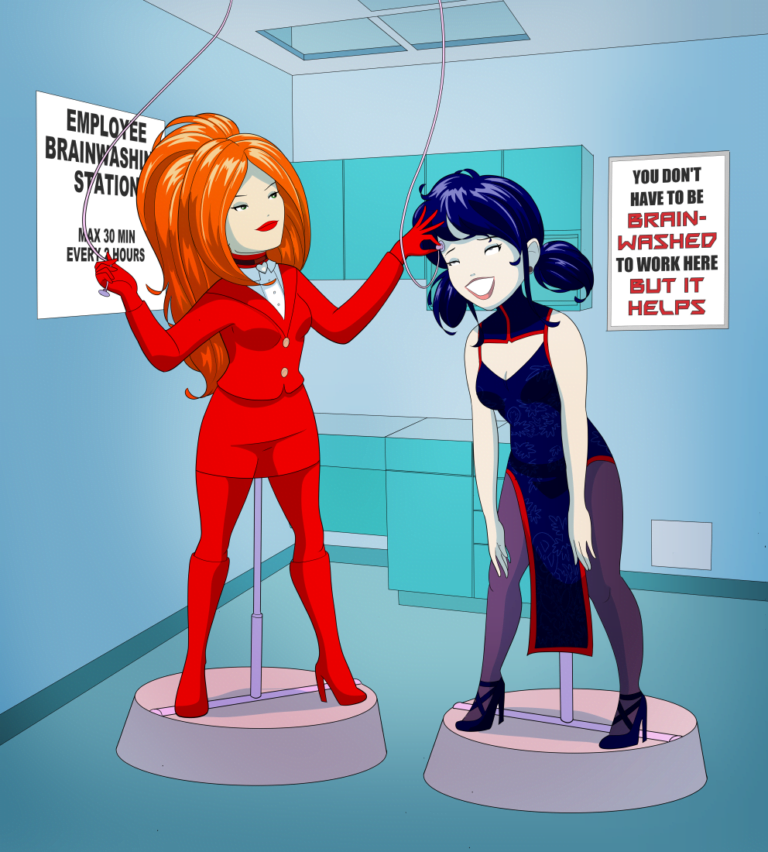 I don't actually know this meme, but Eilisha seemed very insistant upon it.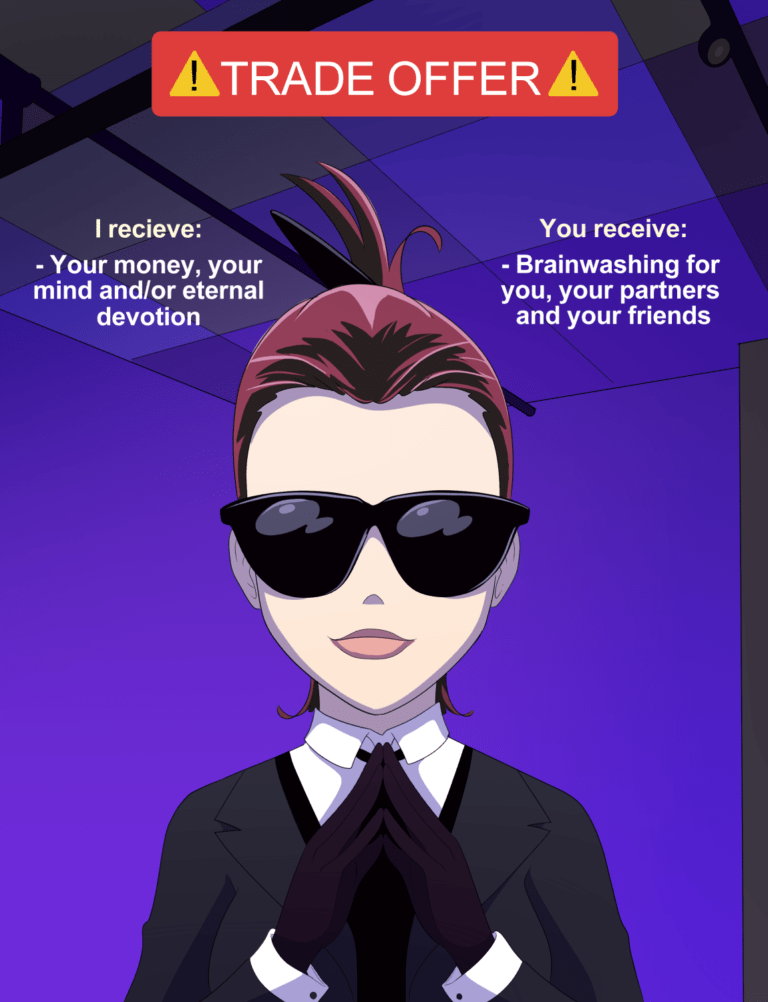 This was essentially meant as a parody of Schweppes commercials that were shown in France… essentially there'd be something really sexual and innuendo-laden, and then it would turn out that the situation was just about Schweppes and not about sex. I'm not sure how well the joke translated to the comic, but I tried to make it accessible.