Erotic Adventures in Faerie:
Lady Vidia has managed to get herself a number of "Chosen Ones" over time… and here are a number of them, and a slight peek at what she had them doing…
(Most these Chosen Ones are characters belonging to other creators, and are used not only with their permission but usually at their request.)
Monthly Request Round winner seductivespiral on DeviantArt  asked for "my OC Charolette in a skimpy maid outfit being hypnotized to clean or cook."  Lady Vidia was all too eager to comply.  
For the record, leaves on the floor usually isn't a problem for Lady Vidia because nature in Faerie is a little more in sync with its inhabitants… so if there's ever leaves on Lady Vidia's floor, it's because she wants them there, not because they've been blown in through the open walls. But that's no reason to pass up a perfectly good excuse for dressing someone up in a skimpy maid outfit and hypnotizing them to sweeping the floor.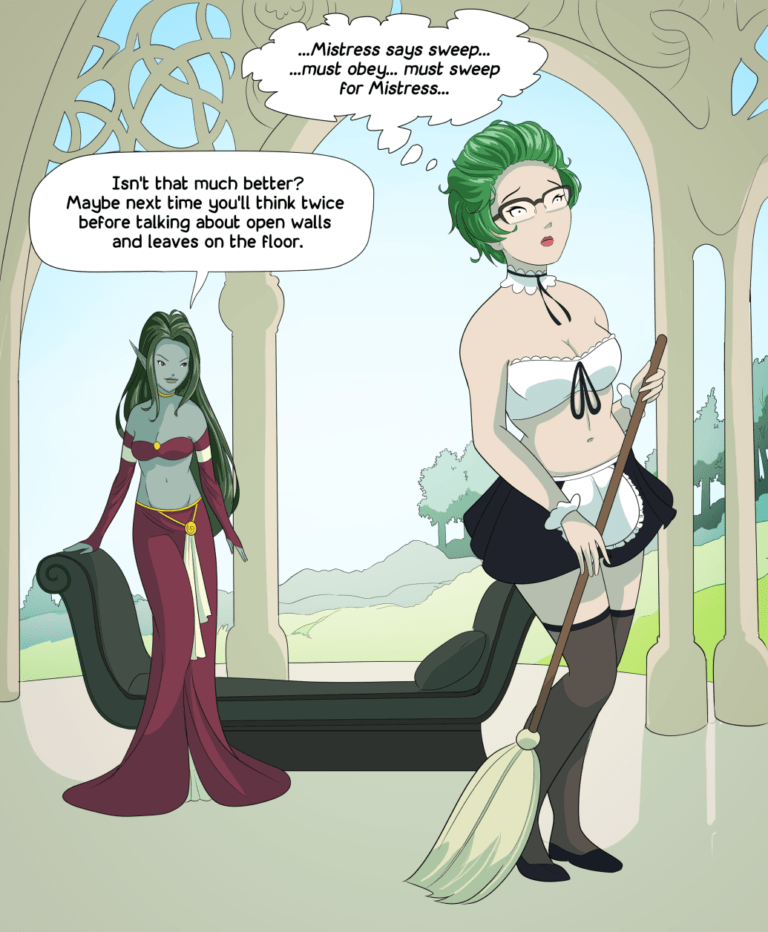 Patreon reward. The character is nameless for once, but the request was for a "human fan," and of course Lady Vidia has lots of fans… so might as well make it official! 
 Jenny isn't convinced, though…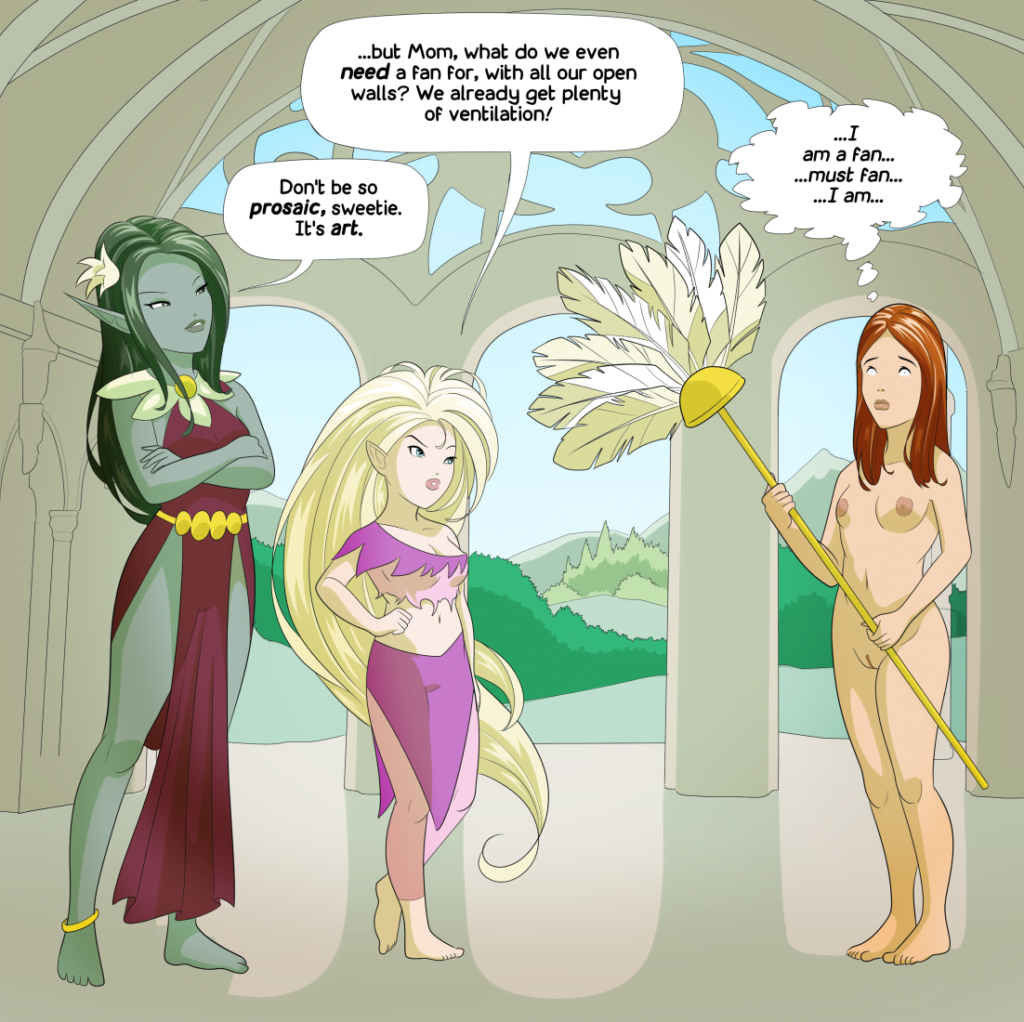 The Drow are a sort of sore topic for the elves of Faerie. While the prevailing theory is that all elves in all worlds are descended from the elves of Faerie… when it comes to the Drow, there are quite a few elves who would rather not admit any relation, however distant. Not necessarily because the Drow are EVIL (the Fae have rather different views on good and evil, after all), but because they worship a spider-god, of all things. 
Lady Vidia doesn't care too much about these things, not when a visiting Drow named Elkantar can make such an impressive fountain.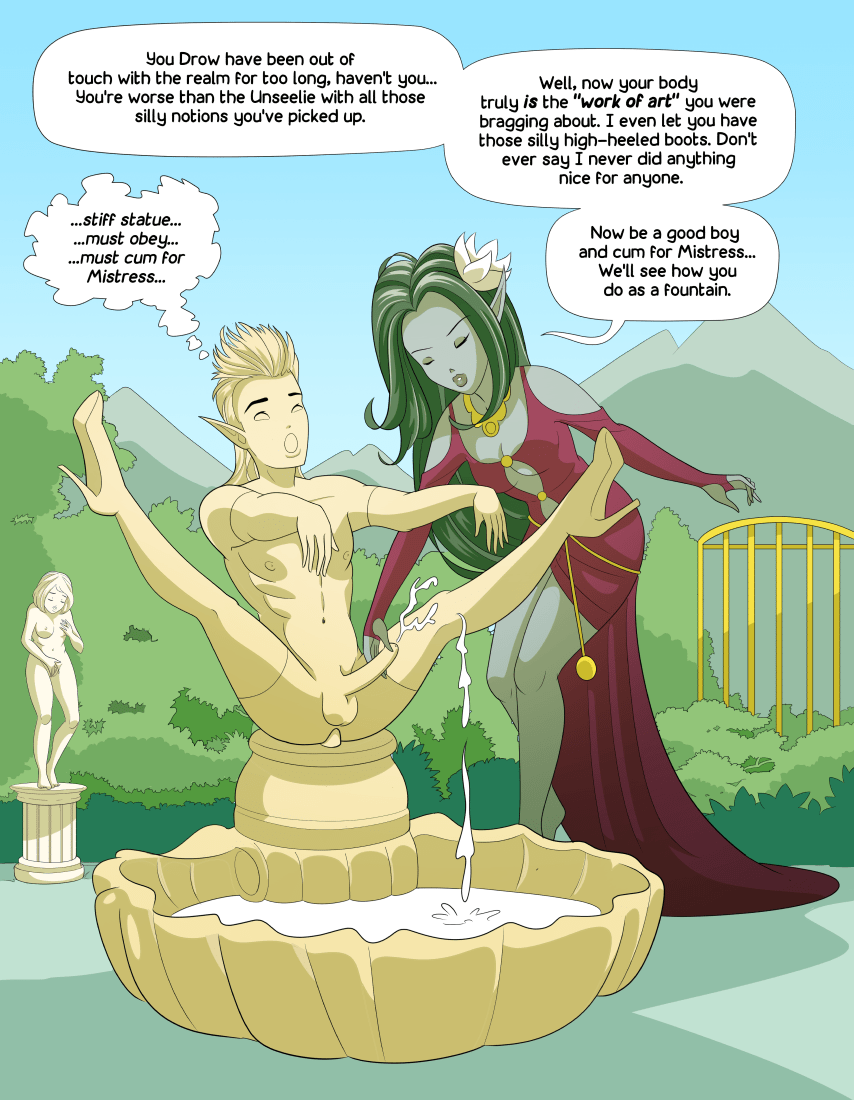 Lady Vidia PROBABLY hadn't intended to hypnotize Lord Solaris… it's more likely she sent Lavender to invite him for tea or something. Since he declined, I suppose we'll never know for sure.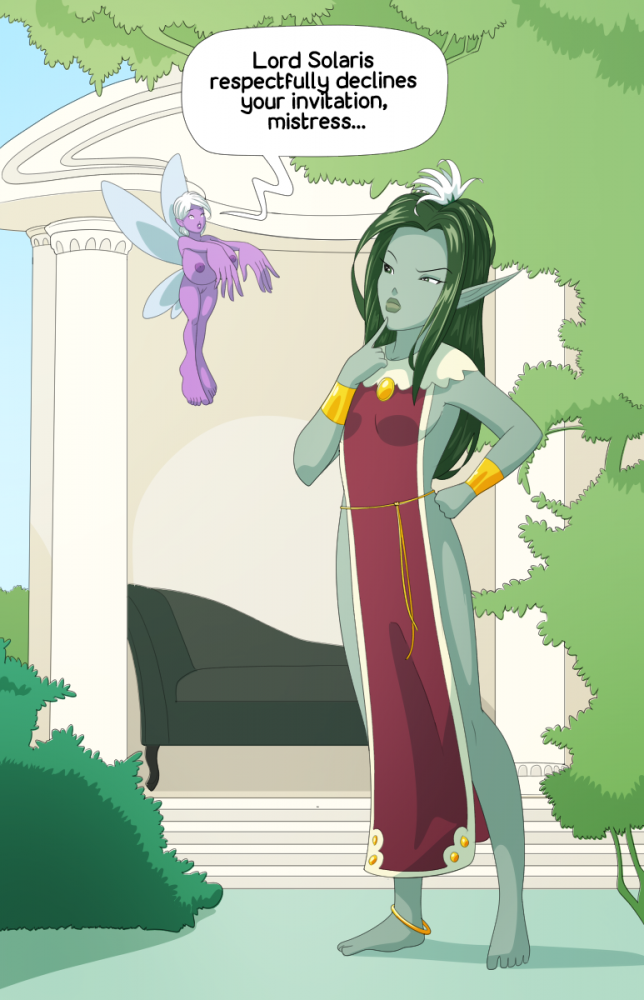 Sometimes things don't go quite the way Lady Vidia had planned… well, it doesn't help that she often doesn't really plan for anything and so unexpected consequences might show up from time to time. Leela was one of the Chosen Ones who ended up surprising her….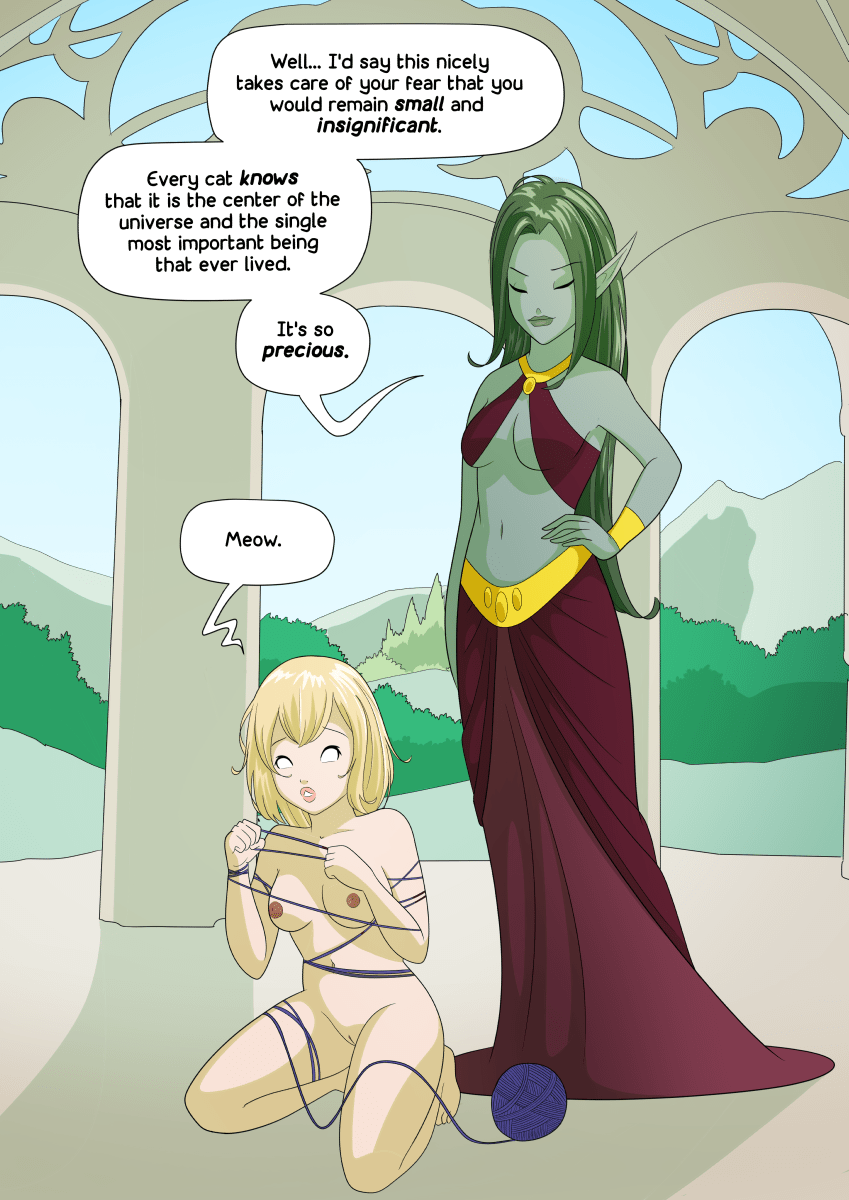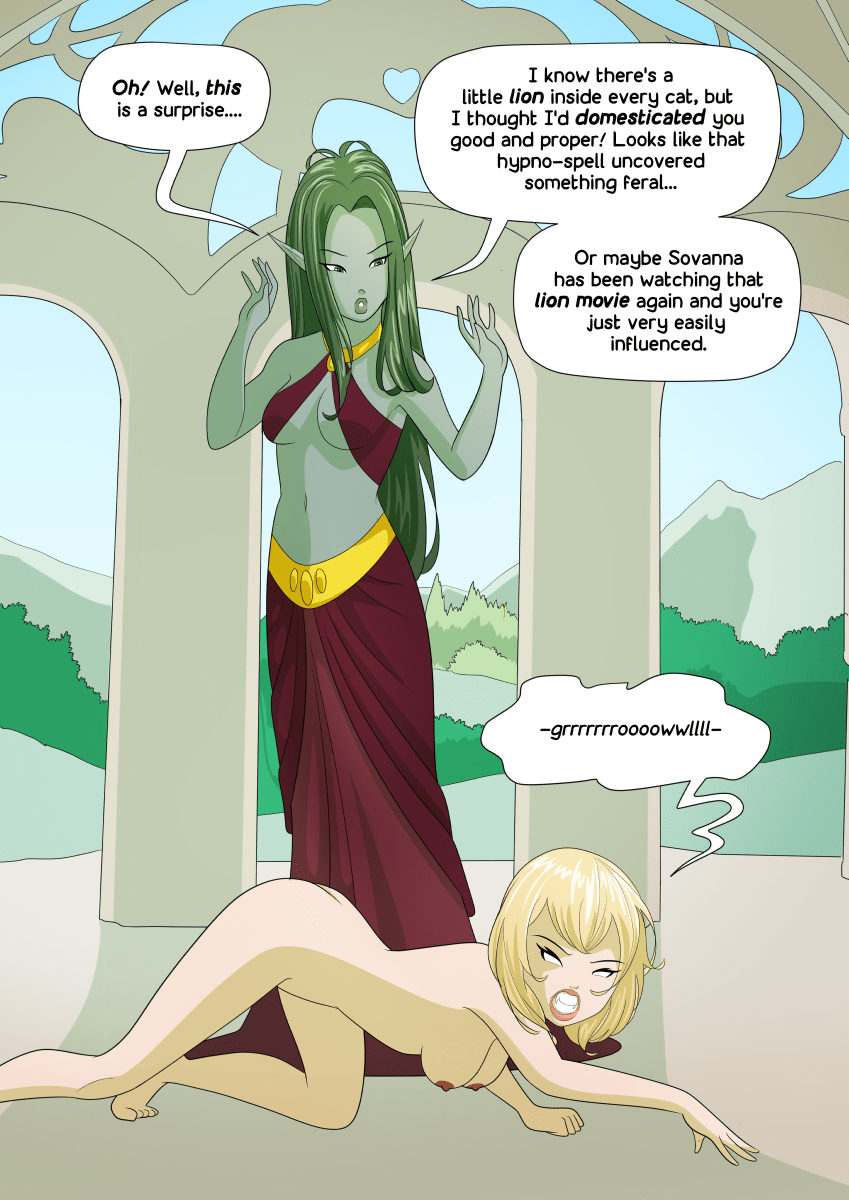 There are many ways of being useful. Lady Vidia shows her recent hypnotized thrall one of them.