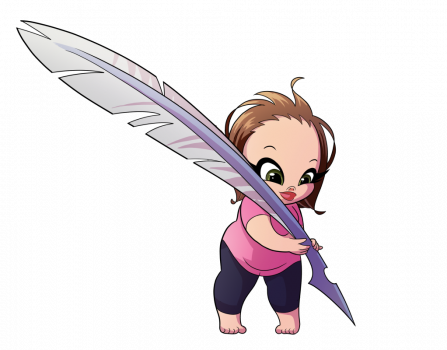 I'm mainly an artist, but I like to write as well. Not just scripts and dialogue for comics, but actual prose too… and occasional scripts that aren't meant for comics at all. Original stuff, fanfictiony stuff, fiction and semi-fiction. Here's where you can find a selection of links to my writing.
Holly Potter and the Witching World (the biggest writing project) is on its own page; the rest of the stories are hosted right here on this one.
Some of this gets a little explicit and fetishy and stuff, so… need I say it? Don't show it to your kids.